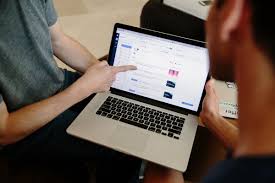 If you have an online clothing store or any other kind of online store, you know how important it is to advertise on social media. Unfortunately, so does everyone else. In order to work social media to your advantage, you will have to adapt to a sophisticated strategy of online media management.

When in the market for a certain kind of product, a person will often Google the product to see what kind of options they have, and what the most popular brand of that product is. they can narrow down the search to find something that is just perfect for them.

Most social media platforms are programmed to display ads that will appeal to an individual's needs. One person will see different ads then another person will. You want to make sure that your posts are seen by the people who will actually have an interest in buying your product.

nalyze Your Data

It takes plenty of Tweeting to get a product noticed in the first place. However, you never want to Tweet or post on social media haphazardly as this can violate Google's rules. You will want to go on Google Analytics and look at how your posting and tweeting patterns affect the actual number of visits to your site.

Traffic to your site may be based on a number of factors, but if you look at the analytic information, you can see what time of day people visited your store, where your traffic is coming from, and how many Tweets it took to increase traffic.
Use Tools to Manage Your Social Media Post 
It would be pretty hard to time your posts out perfectly while running an online store and living your life. You can use a scheduling tool such as Buffer that can manage the timing of your posts for you. You can schedule Instagram posts to go out at prime times during the day. Some of these tools will even let you schedule tagging people in a Facebook post.
Put Your Personality into Your Business and Your Posts
When potential customers visit your website, they should have a clear idea of who you are and what your brand is about. Before officially launching your website, you can introduce yourself with an about page that you can post on social media. 

When your store is live and ready to go, be sure to put the products that you think are the most representative of what your company is about on the front page. 

If you sell funny t-shirts on a site like Printful, be sure to tweet out a few t-shirt designs that are indicative of your brand. If you sell handcrafted items, let customers know about the quality and craftsmanship you put into your work.

Pinterest is an excellent way to introduce a clothing store to the public. You can have a separate category of pins for each article of clothing that you offer. You can have a page for hats, a page for shirts, and so forth.

Running an online clothing store is challenging and competitive, but it can be very rewarding if you know how to make people aware of your existence. Managing your social media well is key to getting your name out there and getting your product the attention it deserves.

Authoritative Sources:

https://buffer.com/

The post Tips for Managing Social Media Accounts For an Online Clothing Store appeared first on Social Media Explorer.


Did you miss our previous article...
https://socialmediaamplification.com/social-media-analysis/obtaining-a-job-in-marketing