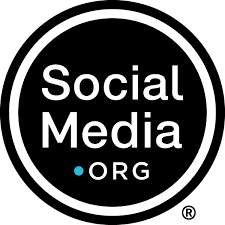 Wasilla, Alaska – Matanuska Diesel, a Wasilla-based diesel mechanic shop run by veterans, is proud to announce the launch of its newly redesigned website. The website, which was created in collaboration with local digital marketing agency Redoubt Business Solutions, offers customers a convenient and user-friendly platform to schedule appointments, view services, and learn more about the company.

Matanuska Diesel owner Mack Spurlock

"We couldn't be more excited to have worked with Redoubt Business Solutions on this project," said Mack Spurlock, Owner of Matanuska Diesel. "Their team has been invaluable in helping us create a website that not only provides customers with easy access to our services and information, but also reflects the unique experience we provide."

bout the Collaboration

When Matanuska Diesel approached Redoubt Business Solutions, their goal was clear: a website that was easy to navigate, allowed for quick appointment scheduling, and provided customers with in-depth information about the company. Redoubt Business Solutions was able to deliver on all of these requirements and more.

The website boasts a modern design with easily accessible menu items, social media links, and contact information to ensure customers can always receive the support they need. Additionally, the site navigation feature lets customers quickly view services, learn more about the company, and get help when they need it most.

"Partnering with Matanuska Diesel was a great experience," said Jessica Ridge, Owner of Redoubt Business Solutions. "Our team was dedicated to creating a website that was both user-friendly and reflective of Matanuska Diesel's brand and customer experience. We're thrilled with the end result."
Challenges and Solutions
One of the biggest challenges faced during the project was integrating all necessary features into a design that aligns with Matanuska Diesel's style and brand. To overcome this, Redoubt Business Solutions collaborated closely with the team at Matanuska Diesel to ensure that their website accurately represented the company's services and brand.
Redoubt Business Solutions created a visually appealing website that effectively showcases all the necessary features through a combination of design elements from existing collateral and a modern color palette.
The Outcome
The final product is a website that accurately represents the Matanuska Diesel brand and provides customers with a seamless experience scheduling appointments. The website has already received positive feedback from customers pleased with the ease of booking services through the platform.

"We're extremely proud of our new website," said Spurlock. "Redoubt Business Solutions did a fantastic job in creating a clean and modern design that accurately represents our brand and services. We couldn't be happier with the results."

bout Redoubt Business Solutions

Redoubt Business Solutions, a Wasilla-based digital marketing agency, specializes in helping local businesses grow their customer base and promote their products and services through various marketing channels, including SEO, Social Media Marketing, Pay-Per-Click Advertising, Email Marketing, and Content Marketing.

Jessica Ridge – Redoubt Business Solutions

"Our mission is to support our local community and help businesses reach their full potential," said Jessica Ridge, CEO of Redoubt Business Solutions. "Working with Matanuska Diesel on their new website was a great opportunity for us to fulfill this mission and we're confident that the website will help them grow their customer base."

bout Matanuska Diesel

Matanuska Diesel provides top-notch diesel vehicle troubleshooting and repair services for all makes and models, utilizing state-of-the-art equipment and technology. Their experienced mechanics prioritize customer satisfaction to ensure a positive customer experience.

"At Matanuska Diesel, customer satisfaction is our top priority," said Spurlock. "Our new website makes it easier for customers to schedule appointments and learn more about the services we provide to drivers in the Wasilla area."

By partnering with Redoubt Business Solutions, Matanuska Diesel gained an online presence that accurately reflects its brand and services. Their new website is invaluable for the company's growth and success. With a modern design, easy-to-navigate menus, and helpful information about their services, customers can now find all the information they need in one convenient place.

Customers can easily book appointments and contact Matanuska Diesel with any questions or concerns. With a website poised to meet its customer's needs, Matanuska Diesel is well-positioned for success in the Wasilla community.​

For more information about Matanuska Diesel, visit their website or contact them directly at (907) 376-0800. Visit their website to learn more about Redoubt Business Solutions and its digital marketing services.

For more article click here.

The post Matanuska Diesel Unveils Streamlined Website with Assistance from Redoubt Business Solutions appeared first on Social Media Explorer.