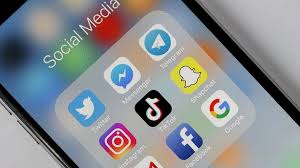 You can sell anything on social media these days, including swimming pools. It might not sound like an exciting product to market, but you can make it desirable to your chosen target market. Social media is a great tool since you can reach a diverse group of people who can become potential customers.
Social media helps you target the people who could use your products. Another reason why you should be on social media is so you can engage with your customers. It builds a sense of community with consistent posts and updates. Here are five clever ways to make the most out of social media.
1. Know Your Target Audience
If you're planning to promote swimming pools on social media, you'll want to stalk your target audience. Get to know everything about them, including their likes and dislikes. Knowing your target base is the most important step so you can succeed at sales.
Learning about your target audience is just as important as achieving your goals. Know where they hang out and what they love to do in their free time. This helps you create a social media strategy based on your findings.
According to Bloomberg, Gen Z's buying power will continue to grow. In this case, you'll want to utilize TikTok and Twitch. Educate them about your swimming pools and make some fun videos of young people having pool parties.
2. Collaborate With an Influencer
This brings us to our next idea. You should collaborate with influencers that your target audience likes. This is why it's so important to get to know your customer base. A brand sponsorship will give your pool company the boost that it needs to attract attention on social media.
3. Use High-Quality Visuals
Make sure that your visuals are stunning. You don't want your photos to look like they were shot on a flip phone. Hire a professional photographer if you're afraid to take the pictures yourself. They can pay attention to the elements of your swimming pool products from the sparkly clear blue water to the design elements.
4. Offer Product Values
Make sure that you demonstrate the product values in your social media posts. This gives your customers a better idea of what your swimming pools have to offer. Not only should you describe the features and benefits, but you should also consider what makes your product stand out from your competition.
5. Don't Overwhelm Yourself
The key to using social media is not to overwhelm yourself at the start. You should focus on only one or two social media channels in the beginning.

For example, if your target audience loves short videos, you'll want to stick with TikTok and Instagram Reels. If they're more into photos, then you'll want to use Instagram and Pinterest.

Social media can be an exciting tool for engagement. You can quickly build a community as long as you're consistent and you follow these rules. You'll find better success with social media than you would with offline marketing. Social media is a very powerful tool.

The post How to Use Social Media Marketing to Sell Swimming Pools appeared first on Social Media Explorer.


Did you miss our previous article...
https://socialmediaamplification.com/social-media-analysis/elon-musk-continues-his-path-of-destruction-says-twitter-might-charge-everyone-for-access